· 1 min read
A Call for Sponsors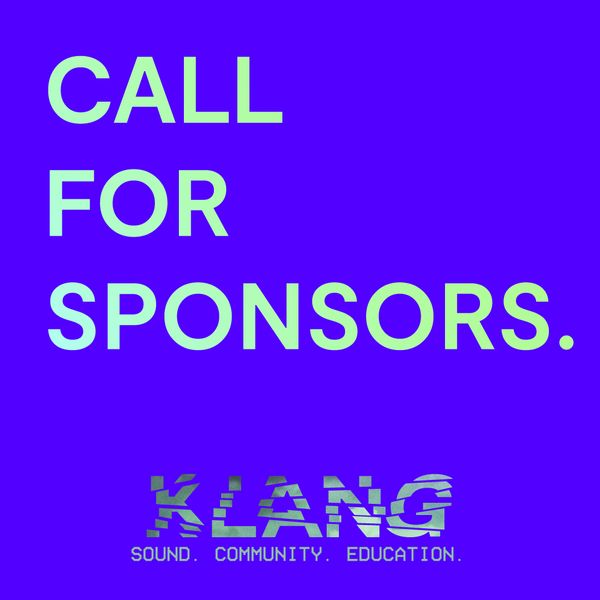 Calling all record labels, music tech developers and manufacturers, retailers, aesthetically aligned brands, and whoever else wants to support our mission of gonzo sound studies!
We are seeking sponsorship to provide readers and listeners with fresh resources on a twice weekly basis through written reports, podcasts, and livestreams, while keeping it free for the public and also being able to pay our contributors the fair rates that they deserve. While we will keep The Zone subscription service behind a paywall, the Klang site itself must remain free and accessible to all!
We are offering advert banner placements on our homepage, as well as on the presenting partners page of our site launching in January 2023. As we believe in full transparency of sponsorship and will not be using any automated ad placement services to rotate banners, these ad placements will be contracted with flat rates with either monthly or annual tiers of sponsorship.
For podcast and livestream ad placements, we will offer 00:15 and 00:30 options at flat rates of unique recorded promotions in the Klang aesthetic at either the beginning or middle of a podcast episode or livestream, depending on the sponsorship tier selected.
Event sponsors for parties and concerts in Puerto Rico and elsewhere will be given co-presenter options on a case-per-case basis depending on means of support for event.
If you are interested in supporting Klang through sponsorship, please get in touch at info@klangmag.co to learn more about our sponsorship tiers. Teamwork makes the dream work, and we can't do this alone!