· 2 min read
Benoît Pioulard on "Eidetic" and Conversational Lyricism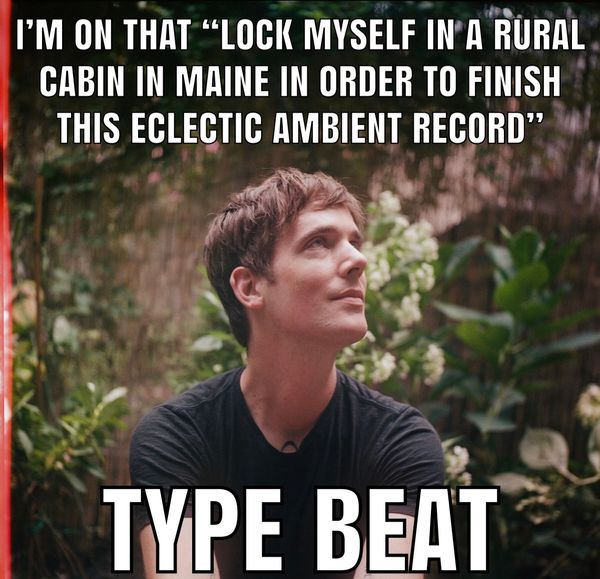 Written by Benoît Pioulard.
For our third entry in our series of stem pack releases of brand new recordings, we are thrilled to have ambient eclecticist Benoît Pioulard here to discuss the processes behind their new LP "Eidetic", out now on Morr Music. As always, we asked our visiting artist three simple questions related to both their work and on the topic of remix culture on the internet, specifically regarding how they feel releasing stems of their work to our subscribers.
Subscribe to The Zone to access the stem pack to "Lillian Isola" by Benoît Pioulard.
Can you tell us about the song you chose to share your stems with for Klang from your recent release regarding your composition and production process?
Like most of the songs on the new record I mostly wrote this one (Lillian Isola) on the couch during lockdown, toying with tunings and arriving at one that had a certain warmth to it.  The lyrics came from a conversation I had with my mom about my grandma, and the health issues that she suffered later in life, particularly her curled spine ; the next day I noticed the fiddlehead ferns in the garden and felt like that was a strange analogy, so began to put everything together.  
Recording took place in a remote cabin in Maine last March, and most elements arose during production after I had the skeleton established.  Structurally, other than the intro, the song is a palindrome.

How do you feel about remix culture, especially online where music has become so decommodified and demonetized? Are you comfortable with people taking your tracks apart piece by piece now for their own work?

Absolutely ; I'm always fascinated by the ways in which other people treat my songs, and that goes for remix culture in general. The label Lost Tribe Sound released a double-CD remix collection for my album "Hymnal" a while back, and it's all over the place in the best way.  
As far as the money part of it, you can't expect much these days it seems, but giving credit where due is for sure the most important part.

Are there any words of encouragement you can give folks when approaching your work as a remixable project? what do you hope for us to hear? what do you hope for us to find useful?
I only hope that there might be an unexpected element or two in there, or something particularly inspiring to someone looking to mess around. I'd be equally open to a fucked-up tape noise breakdown, a dancefloor edit, a skittery trap take, whatever strikes!