· 1 min read
Klang Compilation Spring '23 - Call for Audio Works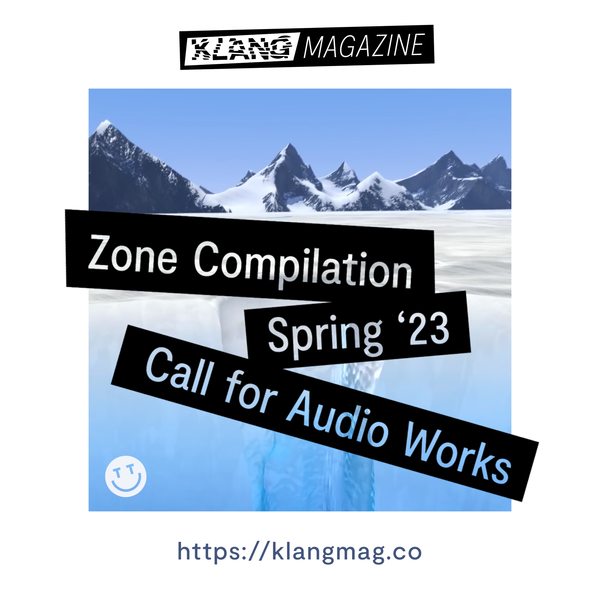 Using the samples, stems, and software provided to you in The Zone, create a 3 to 5 minute work of audio inspired by the defrosting of winter ice and the coming rain season. Audio can be of any style: music, collage, radio drama, soundscape, etc.
Community Guidelines: Those submitting must do so via The Zone Discord and must provide written constructive feedback for at least one other participants work submitted to the server. Those that do no provide a written critique for another participant will not have their own submissions featured in the compilation. Participants will then be allowed time to incorporate community feedback into their work for release.
Tracks should be submitted to The Zone Discord by Sunday April 16th to be included on the compilation.