· 1 min read
Klang Mix 003: Teemoney's Women Respond to Bass (1963-2023)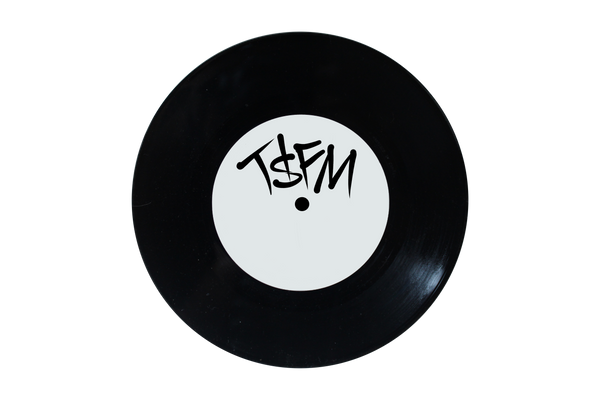 Mixed By Tamara Palmer aka Teemoney
Words from the artist on this mix:
I've been DJing and writing about electronic music for half of the six decades that are covered here in this tribute to innovative women, and I've never heard another mix like this. I would like it to inspire you to delve deeper into the discographies of every featured artist and to appreciate the sense of adventure in the songs as well as the lineage of influence that women have had in this realm from the very beginning of digital production. And to make more mixes like this!
Five and a half hours of music went into the digital folder used to make this one-hour set with the help of old-school Technics 1200 turntables and new-school Serato Pro DJ software. Artists from all over the world are on it, but I can feel and hear a singularly unifying grace, toughness, proficiency and joy for experimentation.
I study the craft of DJing with Babu at the world-famous Beat Junkies Institute of Sound in Glendale, California, and he often observes that I mix based on emotion. That's certainly true with this set, which I hope infuses every listener with even a fraction of the happiness I now feel after recording it live with love in one take!

TRACKLIST:
Daphne Oram — New Atlantis (1963)
Pauline Anna Strom — Mushroom Trip (2017)
Nabihah Iqbal — Zone 1 to 6000 (2017)
Star Eyes — Lost Girls (2012)
Anz — Inna Circle (2021)
Beyoncé — All Up in Your Mind (2022)
Björk — Hyperballad (1995)
Suzanne Ciani — Morning Spring (2021)
Mira Calix — danaïdes (2021)
Zola Jesus — Vessel (2011)
Dawn Richard — New Breed (2019)
Neotropic — 15 Levels of Magnification (1996)
SOPHIE feat. Bibi Bourelly — Faceshopping (Money Remix) (2018)
Emika Elena — No Language (2018)
Anne Dudley — Paranoimia (2018)
Xyla — Feel (2020)
Madame Gandhi — The Future Is Female (2016)
Clara Rockmore and Nadia Reisenberg — The Firebird (1977?)
Lizwi — Prayer (2023)
Pauline Oliveros — Bye Bye Butterfly (1997)
Delia Darbyshire — A New View of Politics (1979)
Laurie Anderson — O Superman (1982)
---
Tamara Palmer (aka Teemoney) is a professional DJ, journalist and independent publisher from California.