· 3 min read
Klang Mix 005: Shrey Kathuria's transitioning still...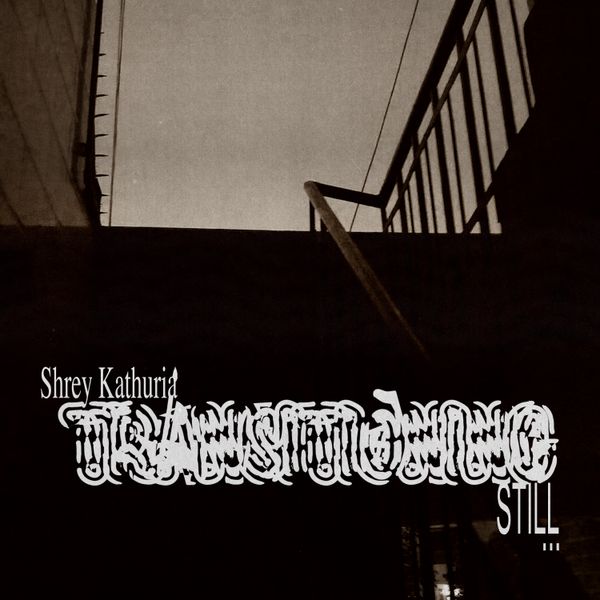 Written and Mixed by Shrey Kathuria
---
Words from the artist:
transitioning still… is a mix about being in two places at once – both geographically and psychologically. It is primarily inspired by my migration to London (UK) after having lived a considerable part of my life in New Delhi (IN). A work-in-progress endeavor, this work is the starting point to think about the much larger notion of 'home' from the lens of migration, displacement, diaspora, and crossed memories of New Delhi and London. It aims to create, or reiterate, a 'mental landscape' that recalls moments both ordinary and extraordinary. transitioning  still… delves into the overlapping soundscapes of tranquility and dissonance.
This mix, merely a glimpse into the unseen world of South Asian ambient music, showcases 15 diverse sounds South Asian artists spanning across ambient, drone and field recordings to name a few. transitioning still… encapsulates the temporal cross between past and present geographies  during a state of transition - constantly bending the haunt of what once was.
The mix begins with 'Fragments,' a composition I made under the moniker Hitherto during a brief return to New Delhi amidst the aftermath of the third wave of COVID. Adopting a collage-like approach, 'Fragments' evokes memories of warm summer evenings spent in the park during my  childhood. It is through this piece that the duality of existing between cities truly takes shape.  Without it, one merely exists within a single realm, while the dimensions of memory remain elusive,  slipping away.
A homage to the lives lost during the pandemic in India, transitioning still… acknowledges our  history and current circumstances as we contemplate what lies ahead. The works showcased on  this mix maintain my political connection to my roots, if not a physical one, reminding me of the  ongoing crises in India, Pakistan, Sri Lanka, and more.
Songs For A Tired City's Dupahr acts as a requiem for the loss of lives during the Delhi pogrom  that unfolded in the winter of 2020. Following the passing of the controversial CAA (Citizenship  Amendment Act), the capital city of India saw one of the most gruesome acts of state-sponsored  violence against the Muslim community. Furthermore, as Sri Lanka grapples with economic  catastrophe and political turmoil, it was crucial to highlight Syrphe's compilation that continue to  raise funds to address the country's ongoing crisis.
Another facet of this mix captures India's perpetual transformation. It draws inspiration from the  evolving soundscapes that reside within Delhi – the bustling chaos of markets like Chandni Chowk in Old Delhi, or the disruptive weekly bazaars in West Delhi, my hometown (accentuated through conversations recorded next to what sounds like a temple by Charles Powne).
While these markets change, the clamorous hubbub remains. Occasionally, transitioning still… echoes the rapid erasure of local communities, camouflaged as infrastructural growth by right-wing leaders through the works of Ruhail Qaisar. Simultaneously, the melancholic washed out melodies of P.M. Tummala continue to paint a nostalgic portrait of my hometown.
I express my heartfelt gratitude to all the artists featured in this mix. Transitioning is an ongoing  work that will expand in various formats. South Asian creatives interested in collaborating are  encouraged to reach out to me via my Instagram.
TRACKLIST:
Fragments - Hitherto
Planned Obsolescence - Jawad Nawfal
Out of Reach - Farah Mulla
rig veda000 03 - Debashis Sinha
Meera Post Awakening - P.M. Tummala
Painter Man (feat. Dis Fig) - Ruhail Qaisar
Dupahr - Songs For A Tired City
TECHIE COMMITS SUICIDE (xcrpt) - Hemant Sk
faasleyredux2022 - RHL/ Rahul Giri
Weather Machine (feat. Shrey Kathuria and Geanina Gypt) - Colorblind
Indian Field Recordings - Charles Powne
Wet Pebbles - Comets In Cardigans
Chandni Chowk, Dheli - Indian Field Recordings
While We Play - Haved Jabib
Dure (Far Away) - Bidisha Das
---
Shrey Kathuria is an Indian-born London-based creative working between graphic design, sound art and writing. They are in charge of all things graphics and artworking at One Little Independent Records and a contributing writer for Loud and Quiet and The Quietus.