· 3 min read
Cerddoriaeth Rap Caerdydd: Tropical Balcony on the State of Welsh Rap and Leaving Home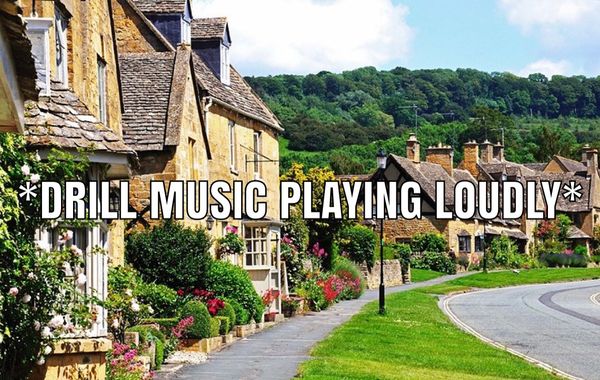 Written by Louis Boston
---
Tropical Balcony is an enigmatic figure. The Welsh-born, Berlin-based artist has been on a journey  that has taken him from the streets of Cardiff to the bright lights of London, and ultimately to the  creative hub of Berlin.
But for Tropical Balcony, the journey has not been an easy one. Juggling the demands of being a  Father, a visual artist, and a musician, he has faced the challenges of an industry that demands  constant innovation and attention, while striving to stay true to his own unique vision.
"Cardiff has changed a lot over the years," Tropical Balcony says, "it's not the same place I left but I miss it, the good and the bad."
The city of Cardiff is historically known for its football hooliganism and police corruption and has  seen a sharp increase in violent crimes, especially post-pandemic. Doors are locked tight, and  only the brave walk certain streets at night due to how tense things have become. The homeless  are multiplying as fast as the shops on the high street are closing.
Although there are a lot of things to be concerned about in Cardiff, Tropical Balcony sees  positives in the music scene which has risen in light of the troubles faced by the city.
"There's a community there that supports one another and there are now many organizations and institutions that nurture the talent in and around the city. It's refreshing to see because the rap music scene in Berlin feels more fractured and disparate in comparison."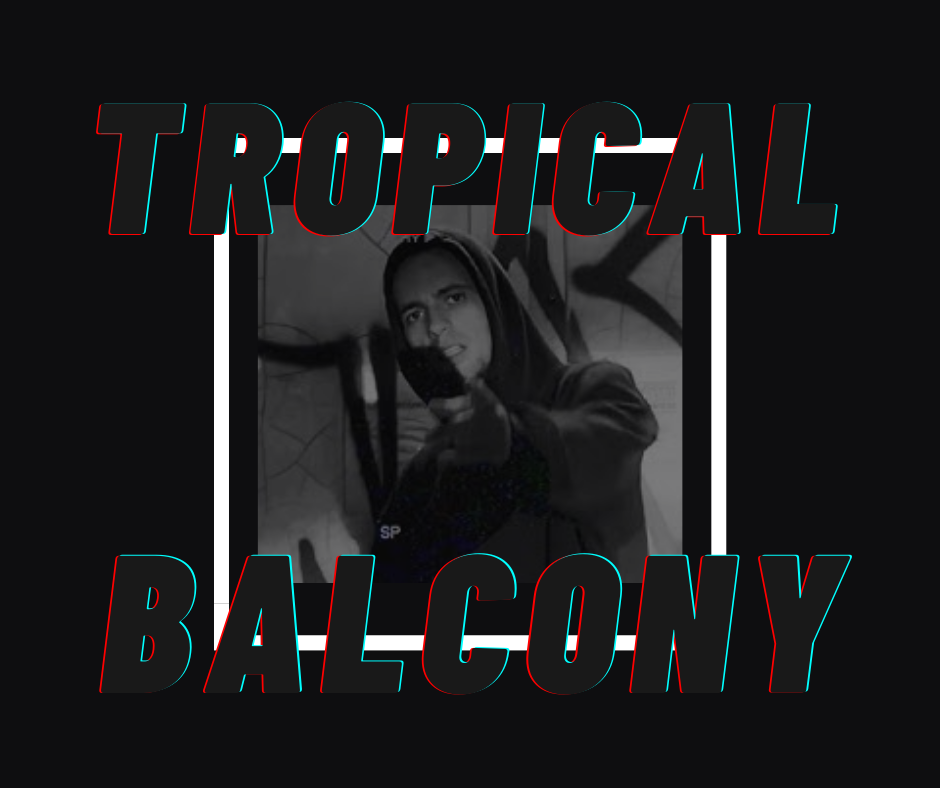 Despite the challenges of being a Father living in a foreign place, he's continued to produce music that speaks from his own unique viewpoint. "The Tropical Balcony is an imaginary place from which I create music and I invite my listeners to join me there and to take a listen from that  perspective. That's what I mean when I say - Welcome to The Tropical Balcony."
His latest project, "Sign of the Times," produced by Carlo The Don is a bolt of lightning that hits  with urgency, from a realm of trap, grime and hip-hop which hasn't been explored by a Welsh artist to date. The EP traverses themes that haunt this generation; isolation, tepid connection,  cancel culture and the consequences that await in the shadows.
"I wanted to create something that spoke to the times we're living in," he says. "Recognizing the  state of play, especially in a time of physical distance. And it's about finding hope in the midst of  darkness. The struggle to connect in a world where attention spans seem to be so short is a  constant challenge. We live in a world where everything is instant."
One of the most emotionally charged tracks on Tropical Balcony's EP, "Sign of the Times," is  "Everyday Was A Saturday." Performed like a eulogy, the song pays tribute to a close friend who  lived to the fullest but tragically passed away due to a fast lifestyle of drugs and reckless behaviour.
"It's a song that pays homage to a controversial character who was larger than life and who is dearly missed by many" he explains. "It's a reflection on the fragility of life."
The lyrics are hauntingly beautiful, painting a vivid picture of life on the edge, ultimately cut short  by the consequences of reckless behaviour. Despite the heartache that inspired it, "Everyday Was  A Saturday" is a powerful testament to the resilience of the human spirit, and a reminder to  cherish every moment we have on this earth.
The road to Berlin included a long stop off in London and rather than being consumed by all the  Big Smoke had to offer, Tropical Balcony drew inspiration from the deep cavernous metro stations  and fast-paced culture. Living in the urban London district jungles taught him his street smarts,  and how to navigate towards the light, even when all seemed lost. Eventually crossing the  channel and finding himself in the city of Berlin where despite the transient nature of the city, he  grew roots, started a family and lives there today. Even so, Cardiff isn't ever far from his mind.
"Being back in Cardiff would really allow me to explore what I can do with this music," he says while looking out of his window into the Berlin streets below. "I love it here, I've made family here, but there's no place like home."
The future is not clear for now but images of home and how things could be, fill the artist with  possibility and hope. Raising a daughter in Berlin has been a life-changing experience and the  prospect of returning to his Welsh homeland to continue the journey, surrounded by family, friends  and an equally inspired team is a dream worth pursuing. Even with the changed landscape of  Cardiff on the horizon, it's a perfect time to take a view from The Tropical Balcony.
Listen to Tropical Balcony on Soundcloud or wherever you stream your music.
---